LIVE ONLINE COURSE:
Full Standing Figure
MARCH 7-10 (Tuesday-Friday)
and APRIL 1,2023(SATURDAY)
10 am - 2 pm / ALL LEVELS
I am excited to share this new edition of my classic full-figure program. Throughout 4 days of live demonstrations and daily feedback reinforced by prerecorded material, students will create a clay figure out of slabs using a simple armature and patterns.
Students will then work independently throughout the rest of the month with ongoing e-mail support before reconvening for an online show and tell that will include a list of practices to renew our artistic voice and stay committed to our creative practice
The full set of videos is yours to keep forever. All patterns and diagrams will be available to download through 2023. All live demos will be pre-recorded if you can't make the class.

For more information and to register visit: cristinacordova.teachable.com
HANDS-ON COURSE: THE FULL FIGURE
Slab construction, feet to head, part by part
JUNE 1-5, 2023 (Thursday-Monday)
Location: Estudio 154 Calle Fortaleza 154, Old San Juan, Puerto Rico
The class will work on developing a 25" full figure in clay through the use of slabs and simple patterns that can be implemented to articulate any gesture at different scales. We will focus on proportion and anatomy and strategies for refining and fine-tuning figurative compositions in clay.
ALL LEVELS
For more information and to register visit: cristinacordova.teachable.com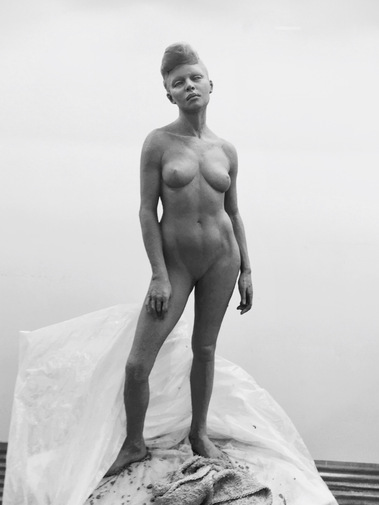 ONLINE COURSES AND LESSONS
THE HEAD IN CLAY ONLINE COURSE
For more information and to register visit:
MASTER GLAZES ONLINE COURSE
For more information and to register visit: